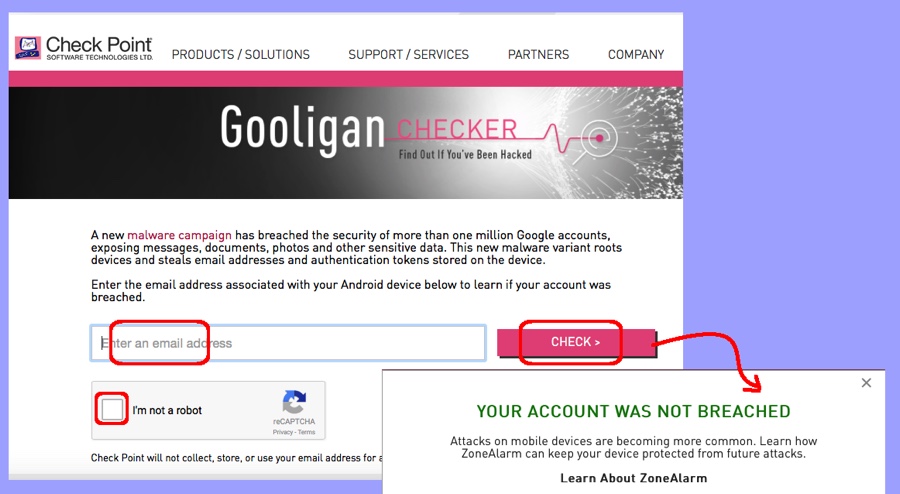 In late 2016, it was acknowledged that over one million google accounts have been compromised by Gooligan. To find out if you are amongst the unlucky, leverage the free CheckPoint website.
Open a browser and goto https://gooligan.checkpoint.com
Enter your gmail address
Click the "I am not a robot" checkbox and respond to the Captcha
Click the Check button
A popup will let you know if your google email was breached (or not). If you have not been breached, that's great news! If you have been breached, then you need to immediately login to your Google account and change the password. Then, you need to reset your Android phones + tablets. If you have issues with the reload, you can consider asking your cellular provider to flash the phone for you. Remember, only download apps from the Google Store, or your employer's store. Do not install applications from random untrusted websites.